By connecting to the real world of students' lives, authentic learning enables students to become lifelong learners who contribute to society and the wider world as active and discerning citizens. Authentic learning is central to our work as Catholic educators because it promotes the continual growth and wellbeing of the whole person — spiritually, intellectually, emotionally, socially and physically.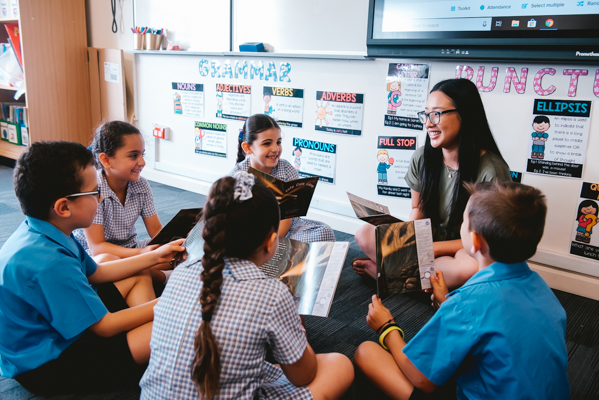 Our approach to learning at Regina Coeli Catholic Primary School is:
The learning experiences at Regina Coeli are rich and cater for the varied and diverse needs of every learner. Teachers and support staff have high expectations for each child's learning progress, encouraging them to strive to become independent life-long learners.
Teachers use a wide range of data sources to assess and guide teaching and learning programs. Learning experiences are designed so that experiences are stimulating and relevant for our student learners. Through a focus on authentic learning, the gradual release of responsibility in English, and the Mathematical  Excellent and Expertise project, we create deep connections between the learner and what they are experiencing in their real lives. Students are encouraged to be creative, reflective and critical thinkers as they go about their learning.

Underpinning all learning are high quality teacher-student relationships. characterised by mutual respect and valuing that we are a learning and faith community.